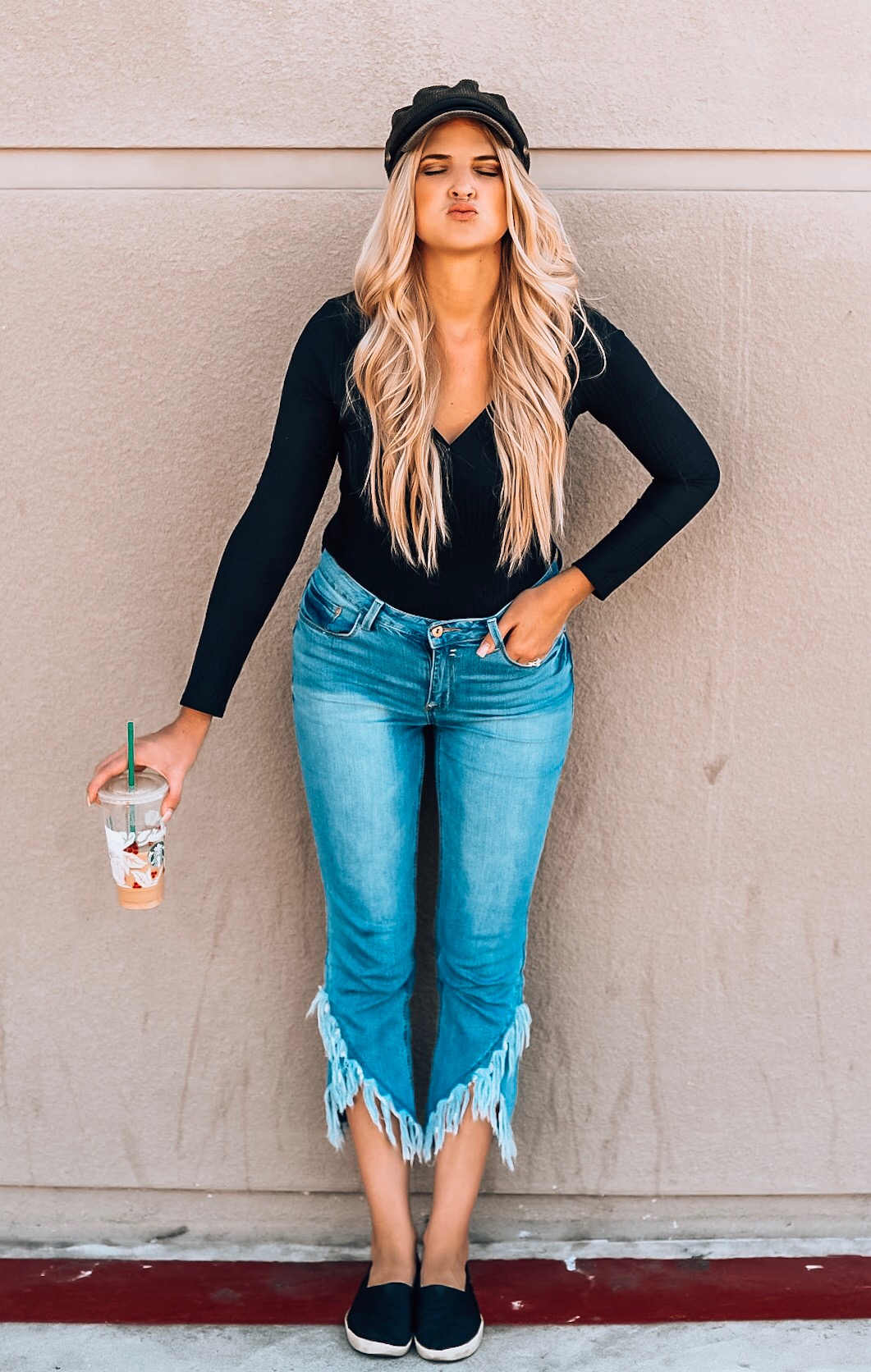 About
"Speaking of Style (SofS) is a fashion and lifestyle blog designed to deliver accessible and inspiring content to on-the-go female followers. The goal? Create a space where women love to shop, connect and grow. With a background in corporate marketing, founder Jamie (@speakingofstyledaily), integrates proven business skills with her eye for fashion – proudly plugging her community into life and style trends worth speaking of."
Hi Friends! My name is Jamie and I'm the founder of Speaking of Style and JB Social. I entered into both business ventures organically through a love of fashion and connection. What started in the summer of 2017 as a fun side collaboration with my sister, @j.jo.photography (she does all my photos!), has turned into so much more.  A business. A passion project. A community. A brand.
As you click around you'll see I have an eclectic style and love to pair investment pieces with affordable, trendy buys.  All my looks are shoppable with the hope that the content I share is not just interesting, but useful for your closet.
Beyond the fashion (however important that may be), what I want you to walk away knowing about me and my little corner of the internet is this: I care. Sure, yes, absolutely about the fun and function of your wardrobe, but more importantly about you. I care about the girl I know, the girl I don't know, and the girl that's reading this now. The absolute most unexpected and treasured part of becoming a blogger is the women I've met over the past few years and I can't wait for what the future holds!
xo, Jamie