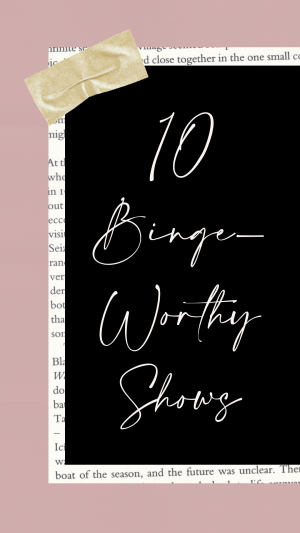 Quarantine means lots of TV for us on the daily (not super different than our life pre-quarantine life, but let's pretend). We have sacrificed ourselves in the name of research to park it on the couch and find ya'll the best binge-worthy TV shows on Neftlix and Hulu right now. In no particular order, here is your line-up. DM me if you try any of these out and let me know what you think!!
You (Netlix)
Love Island (Hulu)
Outter Banks (Netflix)
Little Fires Everywhere (Hulu)
Waco (Netflix)
Tiger King (Netflix)
Ozark (Netflix)
McMillions (Netflix)
90 Day Fiance (Hulu)
BRAVO everything (Vanderpump Rules, Below Deck, Southern Charm, etc.) (Hulu)
Happy watching!!
xo,
Jamie