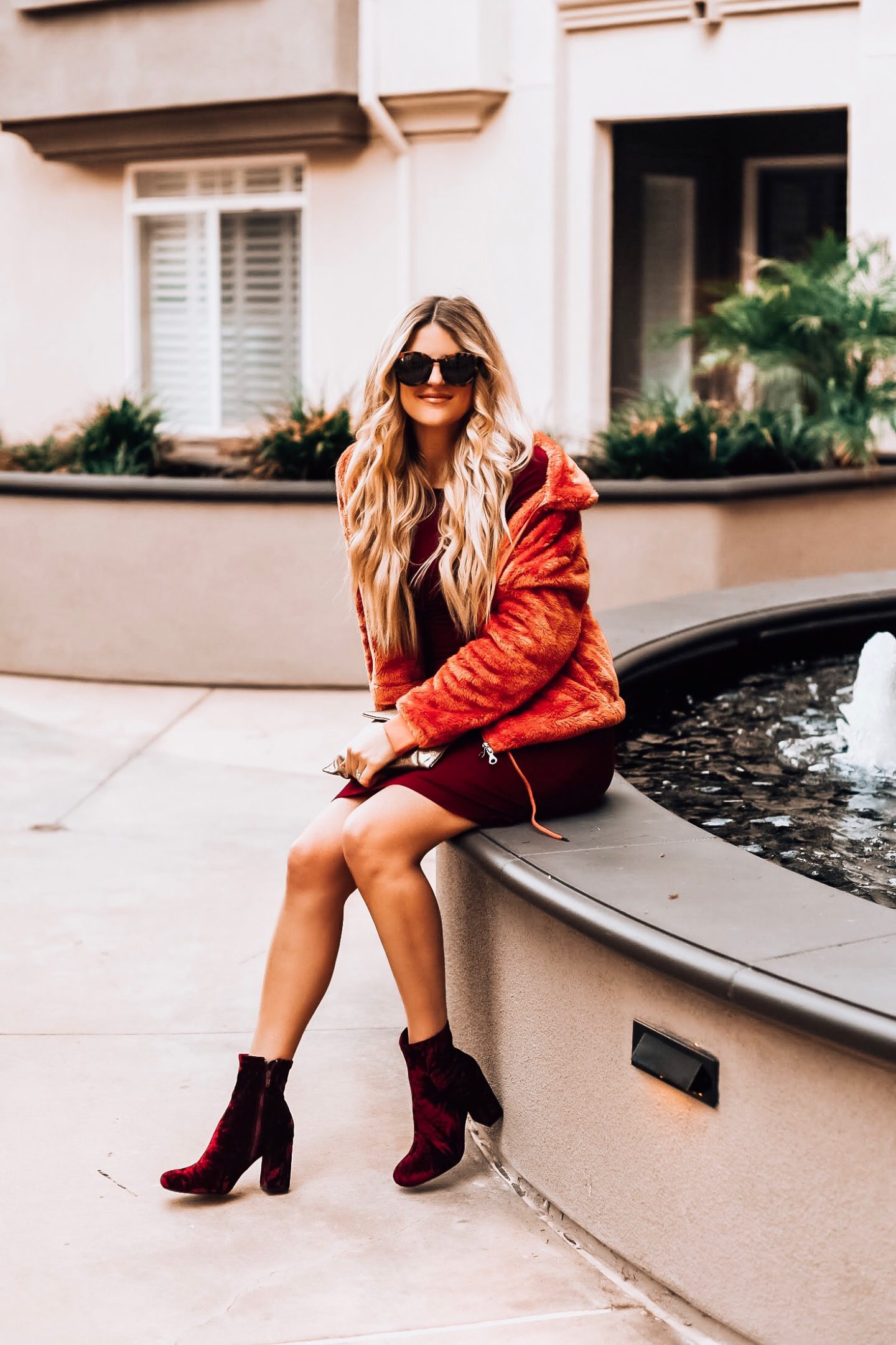 Last Friday I went to Target to shop for gifts for other people…but naturally its Target…so I came home with 10 more things than I went there for. My best find? This cozy, sherpa jacket (comes in 3 colors) that I have not stopped wearing since I bought it! I wore it with a dress on Saturday, I wore it over my PJs on Sunday. For a bright, textured, fluffy jacket it surprising goes with everything – including this
burgundy dress (comes in 8 colors) and these crushed velvet boooties  (comes in 2 colors), pictured here.
I love mixing textures so this outfit makes me so happy! I paired two "out there" pieces (jacket and shoes) with this classic dress to not triple down on the crazy.  I wear this line of dresses to the office weekly (they come in long sleeve and short sleeve) and are super flattering because they are double-lined (sucking you in without adding bulk). Wearing this dress to the office and adding this jacket for date night or girls night out after work is an easy way to flare-up business wear without having to change clothes.
Linking some of my other favorite cozy jackets here!