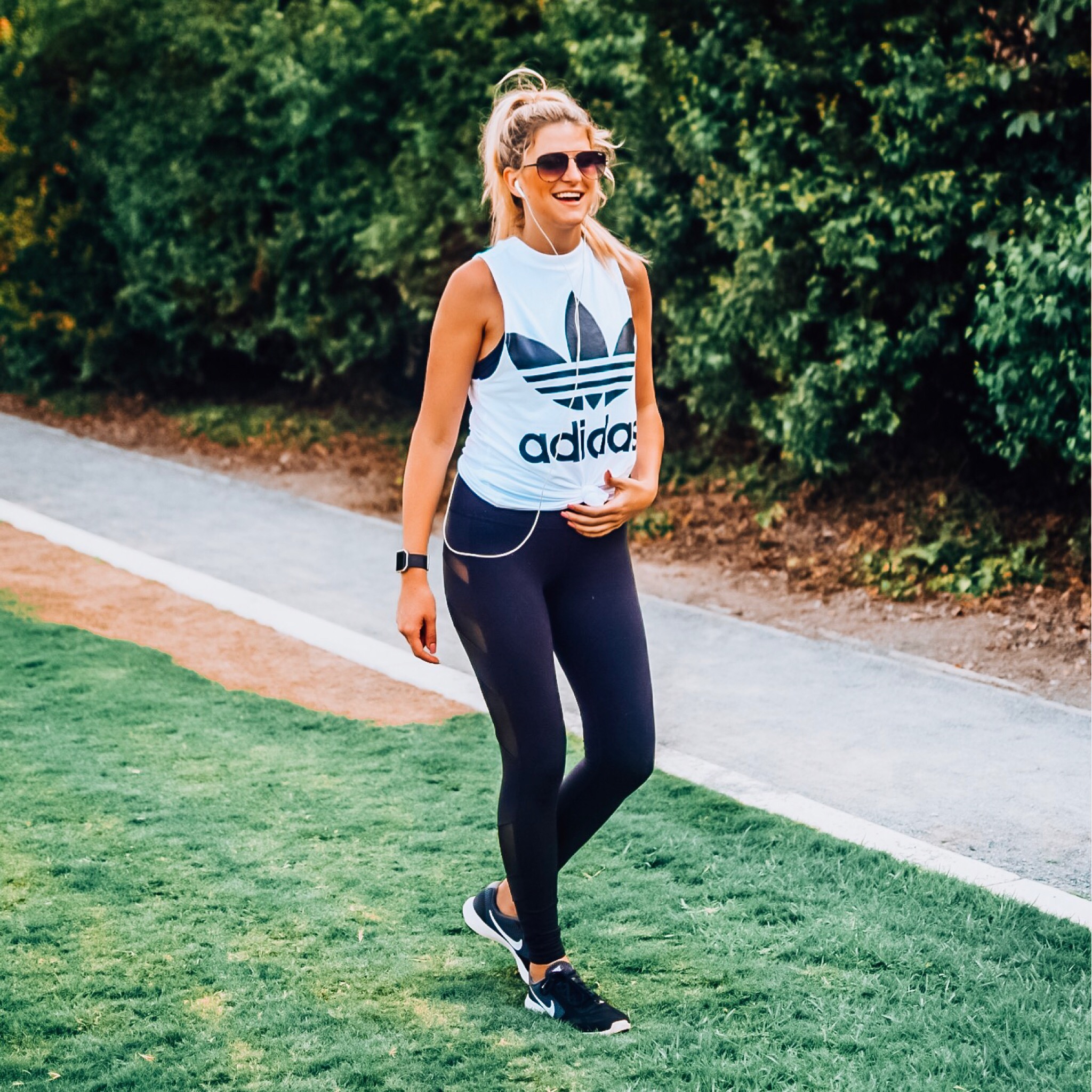 Hi Loves! While the #nsale is a distant, fond memory my favorite athleisure purchases remain to be my go-to closet grabs. I just posted this look on Instagram with a caption that said "I like my athleisure brands like I like my bikinis…#mismatched" and it is SO true! You can shop this outfit here:

While many people would cringe at combining Adidas and Nike in one outfit, I can't help that I love them both different, but equally (isn't that something parents say to their kids when there are multiple siblings?). ANYWAY, I digress. I am loving these staples for running errands or just…running.
For this look I knotted the Adidas top to give it a little more shape and paired it with my FAVORITE Alo leggings (the mesh insets are so cut and the quality is comparable to LuLu Lemon in my opinion…aka amazing and shapes the booty).
And as promised, here is my fitness playlist of the month! You'll see its a mix of old and new songs! (Please note songs include profanity #sorrymom #nsfw)