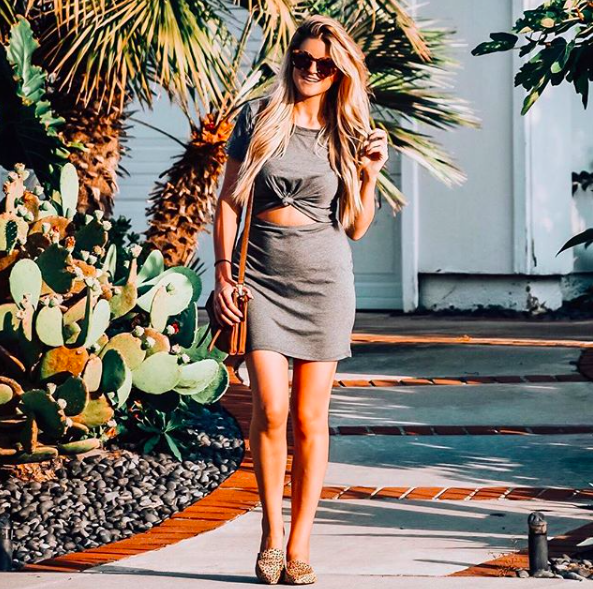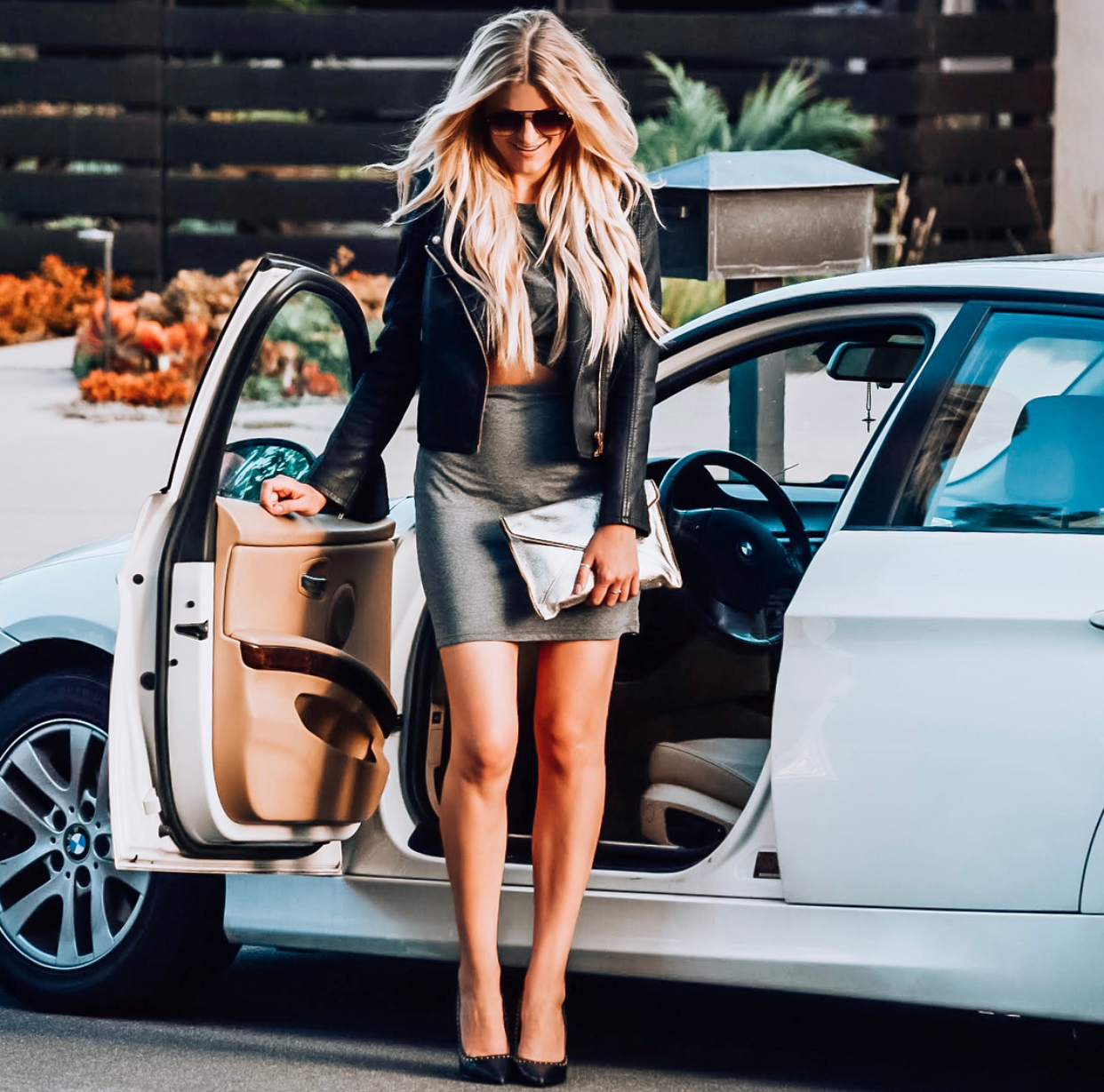 Happy Weekend, friends!! If you're anything like me and regularly on-the-run, the issue of (not) having enough time in the day is REAL. I always find myself running from one thing to the next. Sound familiar? If yes this post could be for you!
As silly as it may seem, streamlining my styling has been really helpful from a logistical standpoint. On my busiest days I will plan day-to-night transitional outfits so I don't need to go home to change… I don't even need to find a private place to change. Here are my tips on how to make it happen:
Pick a simple base – dresses/rompers/jumpsuits work best here OR a classic jean and basic tee. This is the trick to never needing to actually change your clothes. We mix-up the accessories, shoes, and outerwear for styling and temp changes, but never need to actually change the foundation of the outfit. For example, the cotton t-shirt dress I'm wearing in this post transitioned from day-to-night standing outside my car in the parking lot. #practicalAF
Add the game-changers and layers. Adding a hat or swapping out your sunnies or purse is a 30-second game-changer for any look. However outerwear is the real MVP… whether its a light summer kimono or a heavy shearling jacket, changing layers makes the biggest overall difference.
Look ahead at context. This one may be obvious, but nevertheless is too important not to mention. When you're planning outfit iterations, make sure you're keeping in mind where you're going at each stop to make sure your outfit is appropriate all day/night. For example, if I wanted this look to transition to work I would pair it with a button up cardigan (to cover up the midriff) and a more conservative shoe. Since this was a weekend look for me though, I  chose fun and casual  leopard print mules and for date night tagged-in heels and a leather jacket for warmth and a more edgy overall vibe.
You can shop my entire look (day-to-night!) here: